Dr. Mark Makram's Blog
April 3, 2018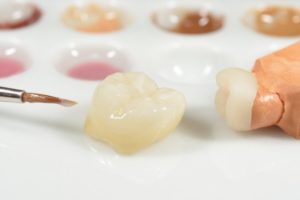 Many people don't realize the versatility that dental restorations can provide. Not only are they great at restoring your appearance, but they protect your remaining teeth and gums from contracting dental disease. Without dental crowns in North Naples, you'd be vulnerable to infection. This only increases the chances of needing a root canal or even tooth extraction.
If you're hesitant on getting dental crowns, take a moment to learn about the many benefits they provide. According to your dentist, it's about more than looks; your oral health is at stake.
Comments Off

on My Tooth Broke! Do I Need Dental Crowns in North Naples?
Older Posts »