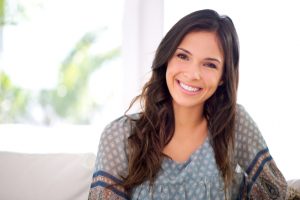 When it comes to finding a dentist, there are plenty of options, but that doesn't mean the choice is easy. In Naples, FL patients have numerous dental practice options, but choosing a dentist isn't as easy as one might believe. Much like examining a full aisle of cereal options in the grocery store, there's something for everyone, and finding the right dentist involves a more complicated discernment process than choosing cereal. A recent study revealed that patients were more likely to keep dentist appointments and correct dental damage when they feel comfortable or welcome at their dental practice. Finding the right practice for you is essential. Dr. Mark Makram and his Naples team are dedicate to providing comprehensive dental care including general, cosmetic, and restorative dentistry, but more importantly, we strive to make every patient feel welcome, comfortable, and assured about their treatment plans.

Get to Know Your Options
The best way to ensure you find the right dental practice, is to explore your needs and what dental practices have to offer. Start with the following checklist:
Know your needs – if you had extensive dental work in the past or an ongoing oral health condition, you will need to find a dentist with experience in your potential areas of concern.
Study credentials – regardless of your dental health history, you'll want to review the dentist and staff credentials to ensure the team offers adequate experience and training.
Explore the website – a dental practice website is a great place to start your search. Review services, credentials, before and after photos, and more.
Read reviews – find out what other patients have to say. Most practices have links to review pages on their website.
Ask questions – if you're still unsure whether the practice is right for you, call or e-mail questions.
Schedule a Consultation – if you have two or three practices you're interested in, call to ask if you can schedule a consultation with the dentist. Often, there's no way to get a rounded understanding of the practice without visiting.
Call Your Naples Dentist – Mark Makram, DDS
Dr. Makram and his Naples, FL dentistry team offer patients a friendly, relaxing environment, state-of-the-art dental technology, and a wide variety of services from an experienced dentist and team. If you're looking for a dentist in the Naples area, we invite you to get to know our practice. Contact us with any questions or to schedule your first appointment today.