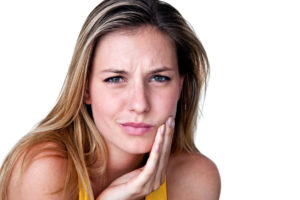 Can you believe the holidays are right around the corner? It's many people's favorite time of year—mainly for food! Dinner parties, sweet treats, and the infamous holiday popcorn tins sold at just about any grocery store are just a few things that make a great holiday season.
With so many great foods that require you to use your teeth, it's important to stay prepared for a dental accidents—even during the holidays. If your tooth cracked on a popcorn kernel, would you know what to do? Your emergency dentist in North Naples is here to help you.
What is a Dental Emergency?
A dental emergency can be considered an accident. It's any unexpected pain, injury, or trauma that takes place in or around your mouth, neck, and jaw. Some common dental emergencies that your dentist usually sees are:
Knocked out teeth
Chipped, cracked or broken permanent teeth
Lost, or broken crowns, inlays, onlays, veneers or fillings
Soft tissue injuries to the lips, cheeks, gums or tongue
Abscessed teeth
Broken or dislocated jaw
Tips from a Trained Emergency Dentist
When it comes to dental emergencies, there are a few tips you can keep in mind when a dental emergency takes place.
Keep the area clean
If you've lost or chipped a tooth or sustained a soft tissue injury, it is essential to avoid infection by keeping the damaged area clean. For lost or chipped teeth, hold the cap of the tooth or piece of tooth while running it under warm water to remove debris. Try to retain any natural fibers still attached to the tooth. Swish warm water to clean the area around the damaged socket. Always try to return the tooth or piece of tooth to the socket it originates from. When this is not possible, store your tooth in whole milk. For soft tissue injuries, swish warm, salt water to clean the wound and jump start blood clotting.
Keep your blood clotting
It's important to remember that injuries to the face, head and neck bleed more heavily than those on any other part of the body. This can be upsetting, but it doesn't always mean that the injury is severe. Apply gentle pressure with a cool, damp, sterile cloth to slow the bleeding. If this isn't effective in slowing the blood flow after five minutes, try holding ice to the bleeding area. If you are still unable to control the blood flow, call us right away or proceed to a nearby emergency room.
Keep the area cold
Cold will help you in two ways. It slows the flow of blood, and will help reduce inflammation which causes pain. Apply a cold compress to affected areas to minimize the damage until you can reach our office.
When dental disaster strikes, stay calm and call your trusted dental team to make a same-day dental appointment.
---
Contact Our Office
While you cannot completely eliminate your risk of experiencing a dental emergency, there are a few preventive measures you can take to reduce the chances of one catching you by surprise.  One of them being to add our phone number into your contacts. This will help to make us a simple phone call away!