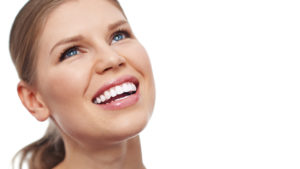 Everyone wants a brilliant, Hollywood-ready smile, which is why so many people flock to the aisle at the grocery store that has all of the teeth whitening products. However, these OTC options usually offer mediocre results at best, and it may be several weeks before you notice any difference in the way your smile looks. Fortunately, there is a better option — professional Zoom! teeth whitening in North Naples. Let's talk more about this amazing treatment.
How Zoom! Works
Zoom! is an in-office whitening procedure that your cosmetic dentist in North Naples performs right in their office. The procedure usually goes something like this:
It's best to start with a thorough professional teeth cleaning so no plaque interferes with the bleaching gel.
After your teeth are clean, your dentist will cover your gums and lips so the whitening solution doesn't irritate them.
Your dentist applies a strong hydrogen peroxide bleaching gel to your teeth, then uses a special light to activate the gel.
You relax for 10 to 15 minutes while the gel penetrates your teeth and breaks up stains.
The gel may be applied up to three or four times during your office visit.
Your teeth may be extra sensitive after your treatment, but they should start feeling normal again within a few days.
The Advantages of Zoom!
Zoom! offers a number of significant advantages:
Speed. In as little as one hour, your teeth could become up to 10 shades brighter! It's great if you have a special event coming up and don't have time for slower whitening methods.
Longevity. Because Zoom! destroys even deep-set stains, you can expect the results to last for a couple of years if you take good care of your teeth.
Safety. Before your procedure, your dentist will make sure your teeth are healthy enough to be bleached.
Who Is Zoom! Right For?
Zoom! is a great option for almost anyone who wants to enjoy a brilliantly white smile. It is also one of the most affordable cosmetic dentistry procedures.
Still, this treatment isn't right for everyone. For example, while Zoom is effective at eliminating most types of stains, it may not be effective for all discoloration. It also cannot change the color of veneers, bonding, or crowns; if you have any of these on the teeth at the front of your mouth, you may need to get them replaced if you want the brightest smile possible.
The best way to find out more about Zoom! and discover if it can benefit you is to schedule a consultation with your cosmetic dentist. We hope you have lots of bright, gorgeous smiles in your future!
About the Dentist
Dr. Mark Makram is a general and cosmetic dentist who has been transforming his patients' teeth for over 20 years. He offers Zoom! whitening as well as many other treatments that promote attractive, healthy teeth. If you would like to talk to him about discovering your smile's true potential, please contact our office at 239-513-9990.