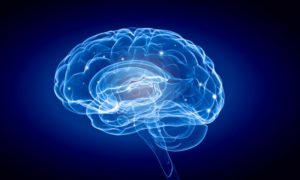 Do you know someone who suffers from Alzheimer's Disease? It can be difficult watching someone you love experience the devastating effects of the disease. Although researchers have yet to discover the one cause for Alzheimer's, there are certain problems that can be linked to brain function, one of which is gum disease in North Naples. Since June is Alzheimer's and Brain Awareness Month, find out how your gum health can be linked to your brain's ability (or inability) to function normally.
What is the Connection Between Gum Disease and Alzheimer's?
Just like many of the other health-related problems that can be linked to gum health, inflammation plays a key role in both gum disease and brain function. You might develop gingivitis, the first stage of gum disease, at some point in your life, but it isn't until it progresses into advanced periodontitis that it can become dangerous. Not only are you at risk of bone and tooth loss, but the bacteria living below the gum line can enter your bloodstream.
This, in addition to inflammation, can make its way to the brain, and when it does, your body's immune system will weaken. Although your body is designed to protect the neurons in your brain, with a weakened immune system, it will be unable to fight off infection, thus, killing the neurons instead of protecting them, resulting in a decline of brain function.
Why Are Regular Cleanings and Checkups Important?
Preventive care is a top priority for everyone, but especially those who have a family history of gum disease or Alzheimer's. Not only are regular cleanings and checkups important for keeping your teeth and gums free from decay and disease, but they also allow your dentist in North Naples to treat any problem in its early stages, preventing it from worsening.
You should commit to seeing your dentist every six months, but in between your appointments, there are a few things you can do at home to prevent gum disease from forming. These include:
Brushing and flossing regularly.
Using an antiseptic rinse to remove bacteria and food particles you may have missed during your normal oral hygiene routine.
Visiting your dentist every six months for a regular checkup and cleaning.
Maintaining a well-balanced diet and limiting your sugar intake to prevent bacterial growth.
Taking care of your oral health not only benefits your mouth, but it also ensures a healthier mind and body. If you're concerned about your gum health, and you're worried about its connection to dementia or Alzheimer's, don't wait. Contact your dentist and discuss what you can do to prevent gum disease from forming.
About the Author
Dr. Mark Makram earned his dental degree from the State University of New York at Buffalo School of Dental Medicine. Dr. Makram and his team see patients every day who are suffering from severe dental diseases, including gum disease. Common among 80% of the American population, it can lead to problems not only with your oral health but your overall health, too. This is why he offers gum disease therapy to his patients. To learn more, visit our website or call (239) 513-9990.