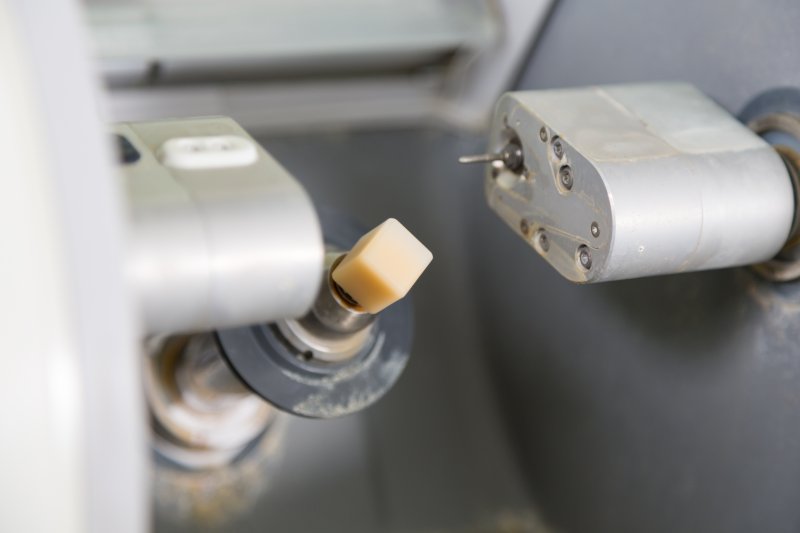 Imagine being able to walk into your dentist's office with a damaged or decayed tooth and walk out with a fully restored smile. If it sounds too good to be true, you'll be happy to learn that it is, indeed, possible thanks to a new and innovative technology that is causing more and more dentists to embrace and offer patients. CEREC in North Naples isn't just a more convenient way for dental professionals to restore smiles, but it is also a great alternative for patients who want immediate results. Find out more about this unique treatment and how it could benefit you should you need it in the future.
What is CEREC?
CEREC stands for Chairside Economical Restoration of Esthetic Ceramics. While this might not mean much to you, it is a piece of technology that is designed to create dental crowns in just one visit. Using CAD/CAM technology and digital impressions, your dentist can take their established treatment plan and use it to create custom-made prosthetics (i.e. dental crown, bridge, inlay, onlay, or abutment).
In less than one hour, a milling unit crafts the restoration from a single piece of porcelain before your dentist checks it over and permanently places it over your natural tooth.
What Are the Benefits of Same-Day Crowns?
If you understand the process of creating traditional dental crowns, you know that it takes two visits to your dentist office to achieve a fully restored smile. With same-day crowns in North Naples, you can forget that second visit because everything is done in-house during your first appointment.
With technology advancing every day, it's no surprise that dentists (and patients) are embracing the benefits of CEREC, some of which include:
Convenience: Your days are busy enough. With CEREC technology, you can have a custom restoration created for your damaged or decayed tooth in just one visit. There is no need for a second appointment to place your permanent crown, bridge, etc. Everything is done in one hour!
Cost-effective: While the entire CEREC system is costly, it actually works in your favor because dentists won't need to use the services of a dental lab to create the restoration, thus, cutting down on your overall cost.
Durability: CEREC crowns are made using durable porcelain, which can last for years. While crowns are not designed to last forever, you can expect to have good longevity with your restoration.
No messy impressions: You can say goodbye to cold, messy dental putty. Same-day crowns are created using digital impressions that are taken with a special wand. This creates a 3D image of your teeth and offers suggestions as it pertains to the look and design of your crown.
While traditional methods offer beautiful results, it is hard to overlook the benefits provided by CEREC crowns. As dentists work to stay on top of the latest technological advancements, their decision to offer more innovative, faster, and higher-quality services is proof of their commitment to the field and their patients. Whether you have a traditional crown that needs replacing or you are in need of a restoration for a damaged or decayed tooth, talk to your dentist about your candidacy for same-day crowns.
About the Author
Dr. Mark Makram is dedicated to staying on top of the latest advancements and technologies in the dentistry field. One of the most unique and truly innovative restorative solutions being used today is CEREC, which can create dental crowns in one day! Dr. Makram understands patients don't want to wait to see a fully restored smile, and with this new technology, they won't have to! His ability to repair and rebuild smiles with this advanced technique is one of the many reasons people seek him for treatment.  Earning his dental degree from the State University of New York at Buffalo School of Dental Medicine, Dr. Makram continually works to build strong relationships with his patients, all while striving to help each person achieve happy, healthier smiles. For questions about us, visit our website or call (239) 513-9990.