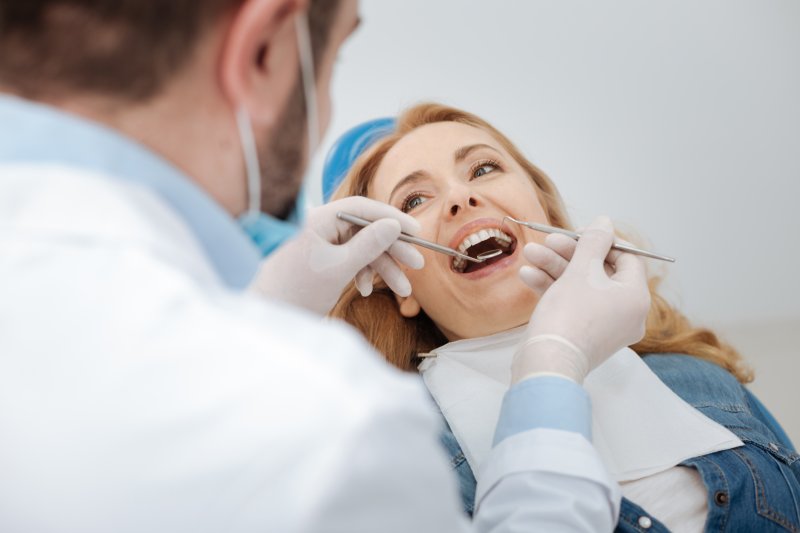 Have you been to see your dentist lately? When was the last time you had a regular dental checkup and cleaning? If you're having a difficult time remembering, maybe you should think about scheduling an appointment sooner rather than later. Not only are they beneficial to ensuring there is no tooth decay or gum disease present, but with growing cases of mouth cancer becoming more prevalent, early detection has never been more important. Since November is Mouth Cancer Awareness in North Naples, find out why now is the best time to receive that checkup as well as what signs are most commonly associated with this deadly disease.
By the Numbers: Mouth Cancer Stats
It is estimated that over the next 10 years, 60,000 people will be diagnosed with mouth cancer, and the death rate is rising much faster than breast or cervical cancer, or melanoma cases. Some other important facts and statistics about mouth cancer include:
Tobacco usage and excessive drinking are common risk factors for developing mouth cancer
It is thought to be more common in men than women; however, more women are being diagnosed nowadays
Human Papillomavirus (HPV), which is a sexually transmitted disease, will likely be the main cause for mouth cancer in the next 10 years, surpassing tobacco use and alcohol consumption
Its Signs and Symptoms: What to Look For
It's not always easy knowing what to look for, especially if you've never thought about the possibility of having mouth cancer. In order to be well-informed and to know when you should alert your dentist, here are some of the most common signs associated with the disease:
Oral sores that do not heal quickly
Red and white patches within the mouth
Lumps or swelling in your mouth, head, or neck
Changes in color or texture along your tongue and its sides
Regular Dental Checkups: How Your Dentist Can Be Your Ally
Unfortunately, mouth cancer knows no age or gender, so anyone can be affected. This is why your dentist can serve as your greatest ally in the fight against this deadly disease. At least once a year, your dental team can perform an oral cancer screening to check for any signs or symptoms that might be causes for concern. While this quick and painless process takes hardly any time at all for your dentist to complete, it can literally save your life.
Should they find any abnormalities or areas that require additional screening, you can expect to be referred to a specialist for a proper diagnosis. If it's found that you do have mouth cancer, your dentist in North Naples will be part of your team to help you through it.
This type of early detection is what can save lives, so why wait any longer? Contact your dentist's office to have an oral cancer screening performed today. Not only will it give you peace of mind, but you'll feel good knowing you're being proactive about your oral and overall health.
About the Author
Dr. Mark Makram believes the cornerstone of a healthy smile is preventive care. This is why he offers quality therapies to his patients, ensuring their teeth and gums remain in optimal shape for years to come. Earning his dental degree from the State University of New York at Buffalo School of Dental Medicine, Dr. Makram is a skilled general, cosmetic, and implant dentist. He and his team are committed to providing the highest level of dental care possible, starting with quality preventive care that includes regular dental checkups and cleanings. Not only will he check for tooth decay and gum disease, but he will also screen for oral cancer, which is quickly becoming more and more prevalent. If it has been a while since your last checkup and you want greater peace of mind, visit our website or call (239) 513-9990.