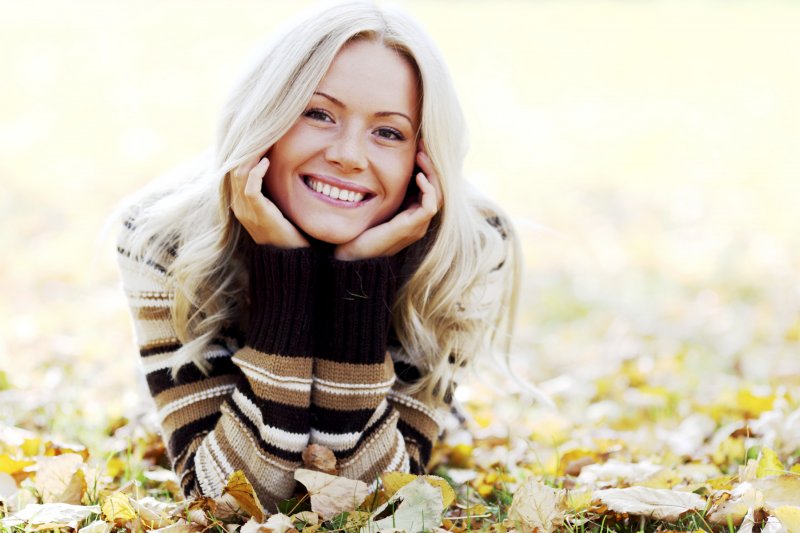 The holidays are quickly approaching and with family and friends come lots of food, great conversation, and, of course, plenty of memorable photos. If you want to avoid blending into the background to keep from showing off your smile, then maybe you should consider how you can give it an upgrade this year. With so many unique treatments available, find out how porcelain veneers in North Naples or cosmetic dental bonding can have you seeing a beautifully transformed smile before the family arrives.
What Are Porcelain Veneers?
If you're looking for a way to truly transform your smile by hiding all its imperfections, porcelain veneers might just be the right solution for you. These thin, durable shells are made from dental porcelain and are designed to fit snugly over the surface of your teeth.
Apart from being a versatile treatment option for covering chips, cracks, gaps, minor misalignments, and stains and discoloration, they are also created to look completely natural. Dental lab technicians use impressions taken of your teeth to create each veneer, ensuring the light reflects in such a way that it appears as if it is real enamel.
In just two visits, your dentist can improve your appearance and increase your confidence by giving you the smile you've always wanted.
What is Cosmetic Dental Bonding?
Maybe it's not all your teeth that you want to be treated but just a few. If this is the case, cosmetic dental bonding is a great solution for fixing minor cosmetic flaws. From chipped to slightly misaligned teeth, you can see a brand-new smile in just one visit to your dentist's office.
Using a composite resin that is matched to your natural tooth color, your dentist will apply it directly to the tooth enamel and begin to shape and sculpt it so that the resin lays flat against the tooth and blends in beautifully with the rest of your smile. This will not only hide your minor imperfections, but it will also give you a natural look and feel.
Patients who desire a more affordable, less invasive, and faster method of treatment will be pleased with the results achieved using cosmetic dental bonding.
How You Can Benefit from Cosmetic Dentistry?
Cosmetic dentistry in North Naples is one of the best ways to enhance your appearance this holiday season. Apart from achieving a more aesthetically pleasing smile, you'll also feel better about the way you look, thus, increasing your confidence level as you prepare to take on that Thanksgiving turkey. If an upgraded appearance and better attitude aren't enough, you can rest assured that your oral health will improve as a result of your decision to pursue cosmetic dentistry.
By addressing the chips, cracks, gaps, and stains in your smile, you can reduce your risk of tooth decay and gum disease!
The holidays can be a stressful time between managing family, buying gifts, and cooking for dozens of people. By taking the time to do something for yourself before things become too hectic, you can feel energized and ready to go when family and friends arrive.
About the Author
Dr. Mark Makram believes the cornerstone of a healthy smile is preventive care. This is why he offers quality therapies to his patients, ensuring their teeth and gums remain in optimal shape for years to come. Earning his dental degree from the State University of New York at Buffalo School of Dental Medicine, Dr. Makram is skilled at creating and transforming smiles using some of the best cosmetic dentistry services available. Whether it is porcelain veneers or cosmetic dental bonding, he can eliminate problem areas and have you seeing a showstopping smile in no time at all. To learn how you can get the smile of your dreams this holiday season, visit our website or call (239) 513-9990.