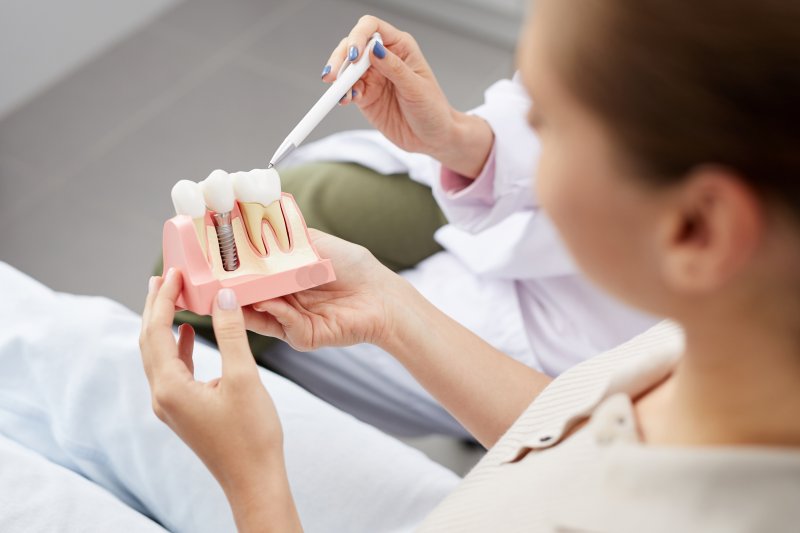 You just learned that you need to have a tooth extracted. While this isn't necessarily good news, your dentist believes it is the only way to truly protect your oral health. Of course, after the tooth is removed, you'll need to have it replaced with a viable solution, but how long will you need to wait? If you're considering dental implants in North Naples as your restorative method of treatment, find out how much time will need to pass before you can enjoy a full, complete smile again.
What's the Point of Removing a Tooth?
It's never the goal of a dentist to remove teeth. In fact, he wants you to keep your natural teeth as long as possible. However, in certain circumstances, it is necessary to extract a tooth, especially if it means protecting your oral health. Some examples of these situations include:
Infection in the inner tooth cannot be remedied with a root canal
Severe damage to a tooth that can't be fixed with the help of a crown
Only in the most extreme scenarios will your dentist opt to extract a tooth. You can trust that once it is removed, your dental team will be ready to replace it and restore your smile.
What is the Wait Time for a Dental Implant?
Depending on your dentist's suggestion, there are a few ways you can receive dental implants after having a tooth extracted, such as:
Immediately after extraction: While this would be the most convenient time to put in a dental implant, much of this is dependent upon the strength of your jawbone as well as your oral tissues and overall oral health. A few things must be considered, including whether your jawbone is stable enough to hold up the implant and the hole from the extraction cannot be too big.
After three months: If your dentist believes you do not have enough bone to hold up your dental implant immediately after extraction, it might be necessary to have a bone graft performed to allow additional bone minerals to be placed into the weakened areas. This will encourage your bone to strengthen over time but will require several months of healing before you can move forward with dental implant placement.
Whether you have one or multiple teeth extracted from your smile, you can trust that your missing teeth in North Naples won't be gone for long. With the help of dental implants, you can enjoy decades with a beautiful, healthy smile that is fully restored from the root up. While it might take some patience, the results will be well worth the wait.
About the Author
Dr. Mark Makram earned his dental degree from the State University of New York at Buffalo School of Dental Medicine. Believing in the importance of healthy smiles, Dr. Makram offers comprehensive restorative therapies and replacement teeth to renew your smile. Need to have a tooth extracted? Looking for a way to replace it once it's gone? There's no need to worry, as Dr. Makram can offer dental implants as a safe and effective option for replacing missing teeth. Visit our website or call (239) 513-9990 to discuss your options.