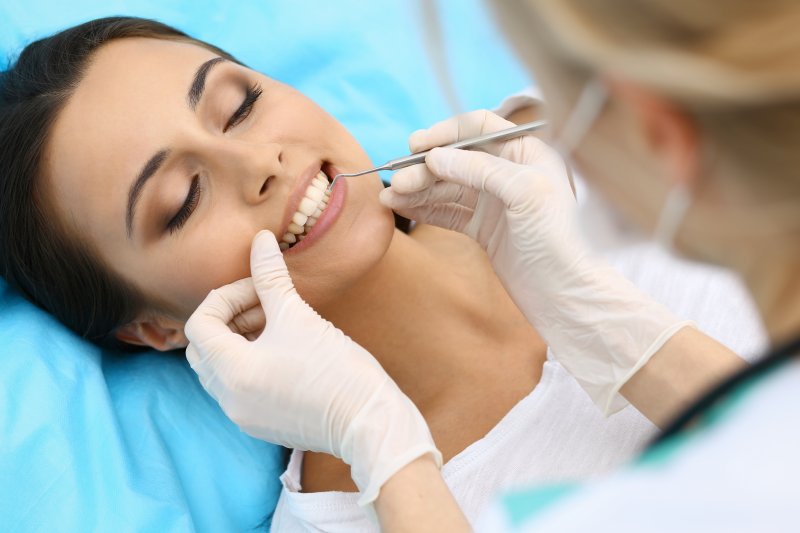 You want to improve the look of your smile, but you aren't exactly sure how many porcelain veneers in North Naples you need. While some people prefer to have their entire smile covered, others only require a few. There are many factors to be considered when moving forward with this type of cosmetic treatment, so if you want to feel confident in your decision, talk to your dentist to find out how many you will need to see a transformed smile.
What are Porcelain Veneers?
These thin shell coverings are used to cover smile imperfections. Considered to be an extremely versatile cosmetic treatment, they can easily hide stains, discoloration, chips, cracks, minor gaps between teeth, and even a misaligned bite. Providing patients with an alternative to restorative or orthodontic treatment, porcelain veneers can take an imperfect smile and turn it into something beautiful.
How Many Porcelain Veneers Do You Need?
This is one of the most frequently asked questions for individuals seeking porcelain veneers. Oftentimes, it is believed that you only need to cover the teeth that can be visibly seen; however, it is ultimately up to you and your cosmetic dentist in North Naples as to how many teeth you want to be covered by veneers.
Some factors that you might consider when determining how many teeth will receive these thin coverings include:
The number of teeth that are actually flawed
The location of the imperfect teeth
Which ones are noticeable when you smile
Cost
The more veneers you receive, the higher the cost; however, for some patients, having a uniform smile that extends beyond what can be seen is most important.
Once you and your dentist decide how many you will need, he will remove a small portion of the enamel from each tooth so that the veneer will lay flat and the bonding agent will properly adhere. You'll receive temporary veneers until your finalized ones are ready.
After a few weeks, you'll return to the dentist's office where your temporaries will be removed, and your customized veneers will be permanently placed.
When it comes to transforming your smile with porcelain veneers, no matter how many teeth you have covered, you can expect beautiful, dramatic results. Whether it's one tooth or both arches, you will soon have greater confidence and a more aesthetically pleasing appearance with your new veneers.
About the Author
Dr. Mark Makram earned his dental degree from the State University of New York at Buffalo School of Dental Medicine. A skilled general, cosmetic, and implant dentist, he works to build strong relationships with his patients and delivers quality service and care. For patients looking to transform their smile, Dr. Makram offers porcelain veneers. These thin shells can hide any impurities and give you a show-stopping smile. To learn more about Dr. Makram, or for questions about our services, visit our website or call (239) 513-9990.