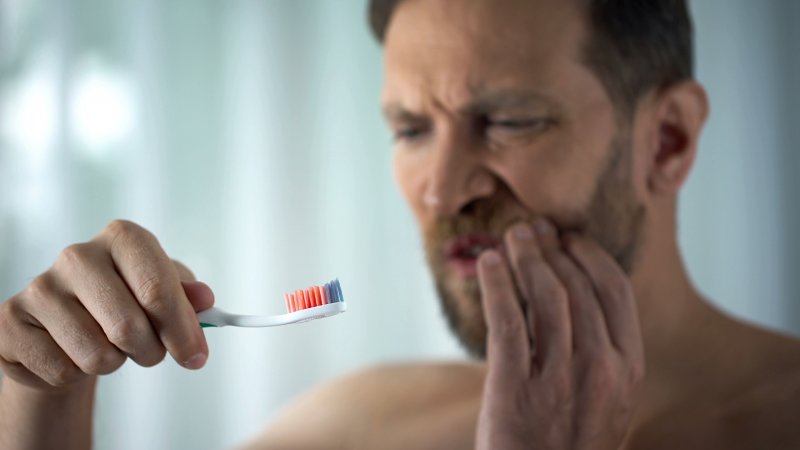 Periodontal disease is known to cause a wide array of dental problems. From bleeding gums to tooth and bone loss, the list goes on and on. But what you might not know is how it can negatively impact your overall health. The mouth and body are closely interconnected, which means cardiovascular disease, respiratory disease, neurological conditions, and even premature birth and low birth weight can occur as a result of poor gum health. It's also been linked to the possible development of rheumatoid arthritis. In order to better understand this link between arthritis and periodontal disease in North Naples, allow your dentist to explain.
How is Arthritis and Periodontal Disease Connected?
Since the early 1900s, researchers have been closely studying the connection between rheumatoid arthritis (RA) and gum disease. In a study performed by Johns Hopkins University Division of Rheumatology, evidence suggests that a bacterium that causes inflammation in the gums can also cause an inflammatory autoimmune response that is found in the joints of individuals suffering from RA.
By studying a group of periodontal samples, they found that a process observed in those with RA was also happening in patients with periodontal disease. Known as hypercitrullination, it is a natural occurrence that helps to regulate protein functions. People with RA tend to have an overactive process that leads to hypercitrullination and an abnormal buildup of proteins.
What About Dry Mouth?
When it comes to dry mouth, it can be caused by a wide array of things, but if a person is taking medication for arthritis, it increases the chances of developing dry mouth, thus, the possibility of gum disease.
Many over-the-counter medications can affect your salivary glands, causing your mouth to dry out. If you have RA, your risk of developing Sjogren's Syndrome increases, which is an autoimmune disorder that causes dry mouth and eyes.
Should dry mouth be left untreated, it can lead to the formation of gum disease. When bacteria and food particles are not properly flush out of the mouth, they can cause tooth decay, bad breath, and problems beneath the gum line.
To prevent dry mouth from occurring, there are a few things you can do:
Drink small sips of water throughout the day
Chew sugar-free gum to encourage saliva production
Use a humidifier to keep the environment moist
Limit your caffeine consumption
Avoid sugary foods
Opt for prescription medicines instead of OTCs
See your dentist every six months for regular dental checkups and cleanings
If you begin to notice problems with inflammation or dry mouth, talk to your dentist as soon as possible. If you have RA, you will want to seek treatment to combat gum disease before it begins.
About the Author
Dr. Mark Makram earned his dental degree from the State University of New York at Buffalo School of Dental Medicine. Continually working to build strong relationships with his patients, he strives to not only treat the mouth but the individual's overall well-being as well. When gum disease is present, it is likely that other health-related conditions will develop. This is why he is proud to offer periodontal therapy solutions to combat this harmful disease and put you on the path to better oral and overall health. For questions about us, visit our website or call (239) 513-9990.