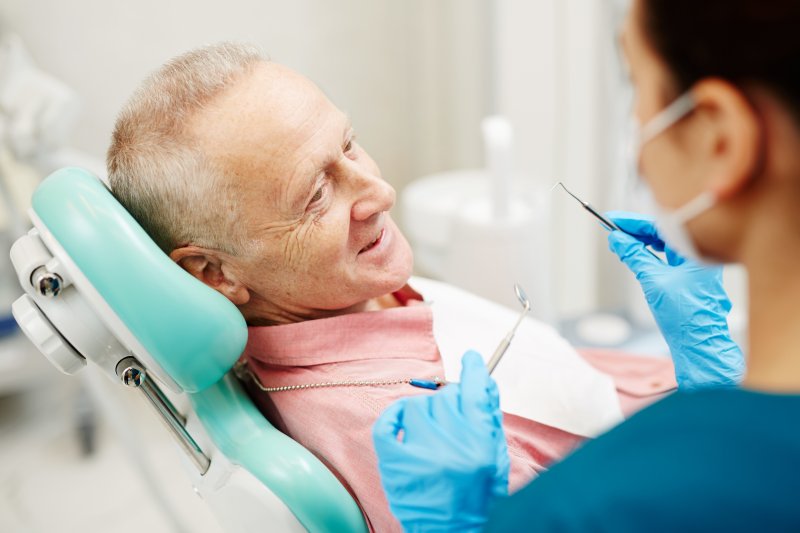 Many people do not realize the connection between the mouth and body. Since everything you consume must pass through the oral cavity before it reaches your stomach, it makes sense that problems developing in the mouth can ultimately impact your overall well-being. Since February is American Heart Month in North Naples, it is important that you learn just how much of a role your oral health can play when it comes to developing heart disease as well as what you can do to prevent these problems in the first place.
What is the Connection Between Oral and Heart Health?
If you think heart disease only develops in individuals over the age of 50, you're wrong. It can affect anyone at any age, which is why it's important that you take care of not just your body but also your smile. Statistics from the Centers for Disease Control and Prevention (CDC) actually states that younger people ages 35-64 are more at risk for developing heart disease because of the rise in obesity and blood pressure.
You may be asking, "Okay, those two reasons make sense, but what about the mouth?"
Individuals who are overweight or obese are more prone to developing diabetes, which is connected to gum disease in North Naples. Also known as periodontal disease, this common dental problem attacks the gum tissue and causes an infection to develop in the soft oral tissue. If left untreated, it can cause reddening, inflammation, and bleeding of the gums. Over time, the infection and inflammation can enter the bloodstream and result in serious problems for your overall health, such as diabetes, heart attack, stroke, and more.
Ways to Avoid Gum Disease and Maintain a Healthy Smile
To avoid developing gum disease from the start, there are things you can do to keep your oral tissues and teeth healthy and free of harmful bacteria. These include:
Brushing your teeth twice a day for two full minutes
Using a fluoride toothpaste to protect against tooth decay and strengthen tooth enamel
Flossing at least once a day
Rinsing with an ADA-approved mouthwash
Keeping your regular six-month dental appointments
Monitoring your blood sugar levels if you are diabetic
Maintaining a well-balanced diet while limiting the amount of sugar and starch you consume
Don't let your mouth put you at risk for heart disease. Give your teeth and gums the attention and care they deserve, and, in turn, you'll reap the benefits of greater overall health.
About the Author
Gum disease poses a wide array of serious risks to your mouth and body if left untreated. To assist those who are suffering from the early stages of periodontal disease or even periodontitis, Dr. Mark Makram employs the use of beneficial treatment to restore gums and prevent serious health conditions from developing. As a highly-skilled and trained dental professional in North Naples, he earned his dental degree from the State University of New York at Buffalo School of Dental Medicine. Dr. Makram and his team will work with you to establish good oral hygiene habits and put our dental health back on track. Visit our website or call (239) 513-9990 to let us help you improve your smile and overall well-being.