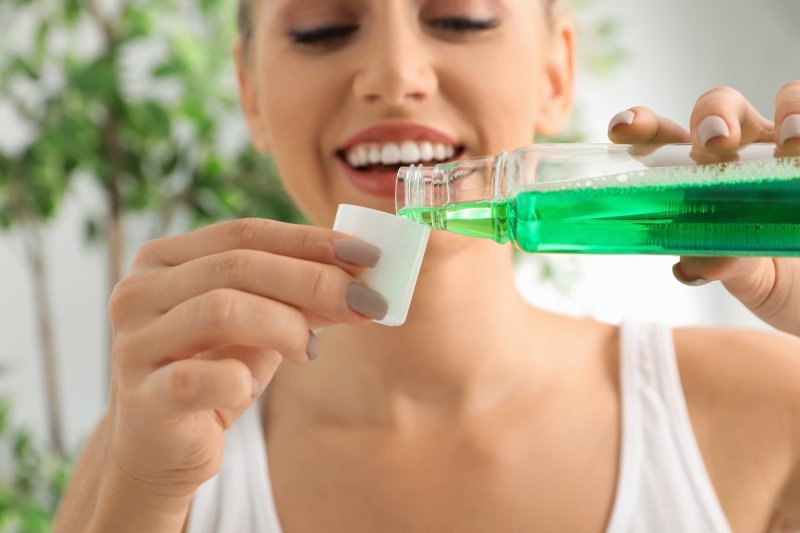 Nowadays, people are becoming accustomed to the terms "social distancing" and "self-quarantine." Why? Because COVID-19, otherwise known as coronavirus, has spread throughout the world, causing businesses to close and people to stay at home. With all this extra time spent roaming around the house day-in and day-out, why not rethink your dental hygiene routine? To help you get started, hear from a dentist who recommends 4 oral health tips to use at home in North Naples.
Brush Your Teeth After Every Meal
You've heard for years that brushing in the morning and at night before you go to bed is important for your oral health, but what about after meals? Whether you enjoy a turkey sandwich at lunch or a bowl of chili, those food particles can remain in your mouth longer than they should, so why not quickly remove them before they are allowed to move into the crevices? By brushing your teeth after you finish eating, you will be taking an extra step toward maintaining a healthier smile.
Don't Forget to Rinse Your Mouth
Mouthwash is a highly underrated and often missed step in the oral hygiene regime. You might remember to brush and floss but when it comes to rinsing, you might just think it's not necessary. In reality, mouthwash plays a pivotal role in flushing out anything that flossing and brushing left behind. When performing all three tasks, you are creating the perfect trifecta for a healthy mouth. You've not only thoroughly removed bacteria and food particles from the tiny crevices but once you rinse, you're effectively washing it away for a more refreshing smile.
Incorporate Healthy Foods Into Your Diet
Want to avoid gum disease and tooth decay? It's not easy when all you're doing is sitting at home and eyeing that tub of ice cream at 10 a.m. Or maybe you'd rather snack on a bowl of chips? With all these tempting and unhealthy foods tucked in cabinets and freezers, you may think, "What are a few sugary or starchy snacks going to hurt?" Unfortunately, too much of it too often can lead to a mouth full of cavities and the beginning stages of gum disease. By choosing to eat leafy greens, lean proteins, calcium-rich foods, and plenty of fruits and vegetables, you will be strengthening tooth enamel, improving gum health, and keeping decay and cavities away.
Stay Hydrated
Don't bother reaching for that energy drink or can of soda if you want to improve your oral health. Your teeth and gums will most benefit from water. Staying hydrated should be a top priority, no matter if you are spending part of your day working out or just sitting behind a computer working. Your body (and smile) need what water can provide. It not only helps to keep food particles from sticking to the chewing surfaces of your teeth, but it also encourages your salivary glands to increase production, effectively keeping your mouth moist and bad breath away.
It's a difficult time for everyone, and, understandably, you're ready to get out of the house and return to a level of "normalcy." But for now, embrace the opportunities you can take advantage of while at home, one of which is to spend more time taking better care of your smile.
About the Author
If you want a healthier, more beautiful smile, Dr. Mark Makram is a dentist in North Naples who can take care of all your dental needs. Providing high-quality, comprehensive services, his first tip for better oral health is preventive care. From regular dental checkups and cleanings to proper at-home oral habits, these are the tried and true techniques to ensuring healthy teeth and gums. As a skilled and trained dental professional, Dr. Makram has years of experience helping patients with their smiles. Earning his dental degree from the State University of New York at Buffalo School of Dental Medicine, Dr. Makram is a skilled general, cosmetic, and implant dentist, and he works to build strong relationships with his patients. For questions about our services, visit our website or call (239) 513-9990.