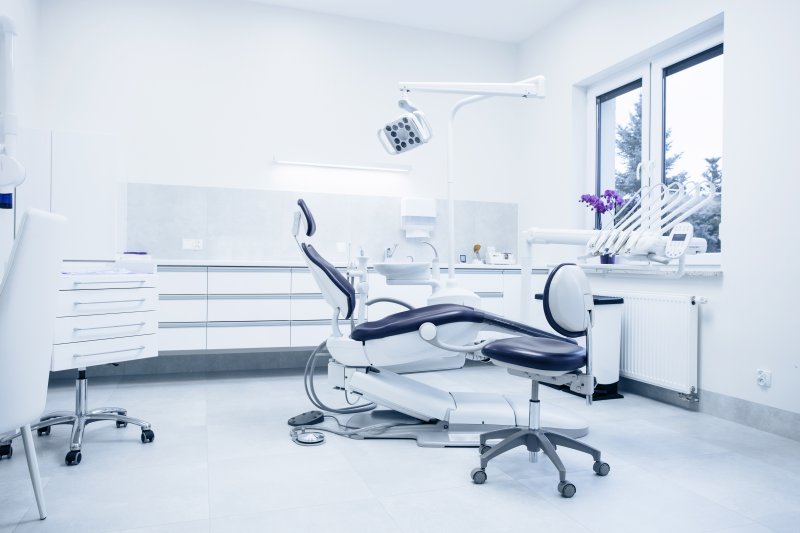 If you visit the website of your dentist in North Naples, you will find a notice stating that the office is closed and only seeing patients experiencing dental emergencies. This is common among almost all dental offices throughout the country, as COVID-19 has forced people into their homes for an unknown period of time. But as most dentists and healthcare professionals know, certain situations can arise that require immediate attention. So, what if you need to see your dentist but are afraid of contracting COVID-19? Spend some time reviewing the protocols and measures your dentist's office is taking to ensure you are completely safe should you require emergency dental care.
What Types of Protocols Exist for Dental Offices?
The Centers for Disease Control and Prevention (CDC) has issued specific protocols and precautions to protect dental healthcare professionals and patients from spreading infections. Dental offices are often some of the cleanest environments a person can enter, however, with the spread of COVID-19, dentists are taking extreme measures to practice even more thorough sterilizing and disinfecting of tools, equipment, and surfaces.
To get a better idea of what your dentist's office is doing to stay safe and clean during this time, here are a few standard protocols:
Maintain proper hand hygiene by washing them with water and soap (plain or antimicrobial). If preparing for oral surgery, dentists must perform a surgical hand scrub before putting on their gloves.
Wear personal protective equipment (PPE). This will protect the dentist from exposure to infection. Gloves, facial masks, protective eyewear, face shields, and a disposable gown or lab coat are considered PPE.
Provide signage for patients with a cough or symptoms of respiratory infection. To limit the possible transmission of infection (via droplets or airborne), patients should cover their mouth/nose when sneezing or coughing, use tissues and dispose of them properly, and wash their hands thoroughly. Dentists also provide necessary trash cans, tissues, hand washing areas, and offer masks to patients who are displaying symptoms. It is also necessary for dentists to provide ample space so these patients can sit further away from others.
Sterilizing and disinfecting equipment. From containing to transporting to handling all tools and equipment, your dentist and dental assistants will practice proper manufacturing instructions to reprocess reusable tools and equipment as well as dispose of tools that are required for single use only.
Other standard precautions include safe injection practices, the use of sharps (i.e. needles, scalpels), and environmental protection by cleaning and disinfecting surfaces.
How is COVID-19 Impacting These Protocols?
Should you face a dental emergency and require immediate care by your local dentist, you will find that these standard protocols are not only being observed and practiced but that your dental team is taking extra precautions to protect all parties (i.e. performing screening for symptoms of respiratory illness over the phone before a scheduled appointment).
This infectious disease is easily spread through coughing, sneezing, and touching. If you have been tested and are positive for COVID-19, you will need to remain in self-quarantine until you are cleared to leave your home and seek treatment. If you are not sick and require the help of a dental professional, you can trust that your dentist is taking all the above-mentioned precautions and more to prevent the spread of the virus.
About the Author
Dr. Mark Makram is a dentist in North Naples who takes pride in maintaining a safe, comfortable, and healthy environment for his patients. With the recent events brought on by COVID-19, he and his team are going above and beyond to ensure anyone who seeks emergency care during this time feels confident and secure. As a skilled and trained dental professional, Dr. Makram has years of experience helping patients with their smiles. Although currently closed to patients needing regular or elective dentistry services, Dr. Makram and his team of professionals are ready to assist should you call with questions or concerns. If you believe you are dealing with a dental emergency, visit our website or call (239) 513-9990.