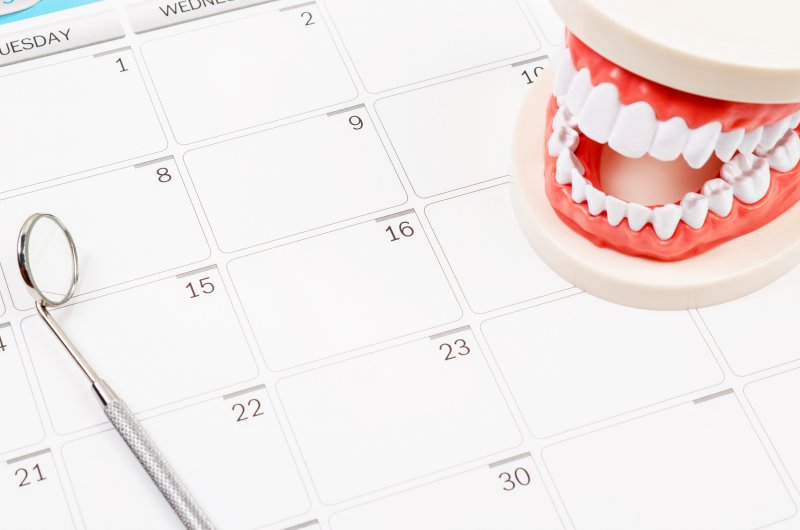 When it comes to performing any type of dental treatment, it requires close contact between the staff member and patient. Unfortunately, the Centers for Disease Control and Prevention (CDC) recommends that all individuals practice social distancing and stay at least 6 feet apart to prevent the spread of COVID-19. With this knowledge, how is your dentist in North Naples supposed to take care of you and other patients? Check out these new and innovative ways your dentist's office is minimizing contact and maintaining a safe environment.
Removing All Reading Materials and Self-Serve Beverage Machines
Unfortunately, if you normally enjoy a nice cup of tea or water while in the waiting room, you will need to bring it with you and consume it in your car before you enter. It is likely all of the reading materials and self-serve beverage machines will be removed to prevent contamination. Since social distancing is meant to discourage individuals from touching or coming into contact with others, the removal of these objects will decrease the risk of contracting and/or spreading the virus.
Minimizing the Number of Patients
If your dental practice is having patients to wait inside, don't be surprised if there is a limited number of people waiting along with you. For now, administrative staff may choose to space out appointments and elective treatments to ensure there are fewer patients in the office at one time. This will allow for chairs, benches, and other seating to be moved to accommodate the recommended social distancing guidelines put forth by the CDC.
Protective Barrier Between Front Desk Staff and Patients
Another dental safety protocol in North Naples you might encounter is a plexiglass barrier between you and administrative staff members for an added layer of protection. While you will still be able to slide documents, paperwork, and payment underneath the barrier, it will minimize the possibility for saliva or other fine particles to be transmitted from one individual to another.
Offering a Virtual Waiting Room
You might also discover that when you receive a follow-up phone call reminding you of your appointment, you will be instructed to wait in your vehicle until it is time to see the dentist. Known as a "virtual waiting room," dentist offices and other establishments are implementing this type of policy to decrease the number of people in one centralized location. After alerting the team of your arrival, you will receive a text followed be a greeting from a staff member who will escort you in when it is your appointment time.
Make sure to do your part in practicing social distancing. Although it may take some getting used to when revisiting dental offices and other places of business, everyone has a role to play in keeping yourself and others safe.
About the Author
Dr. Mark Makram understands this initial reopening period amid the COVID-19 pandemic is going to be challenging. However, he and his team are trained, equipped, and ready to implement all protocols and guidelines to ensure you as well as all other staff members and patients remain safe. From additional signage and screenings to appropriate disinfecting and sanitizing of all instruments, equipment, and surfaces, your dentist's office will continue to be one of the cleanest places to visit right now. To find out what you need to know before your next visit, check out our website or call (239) 513-9990.