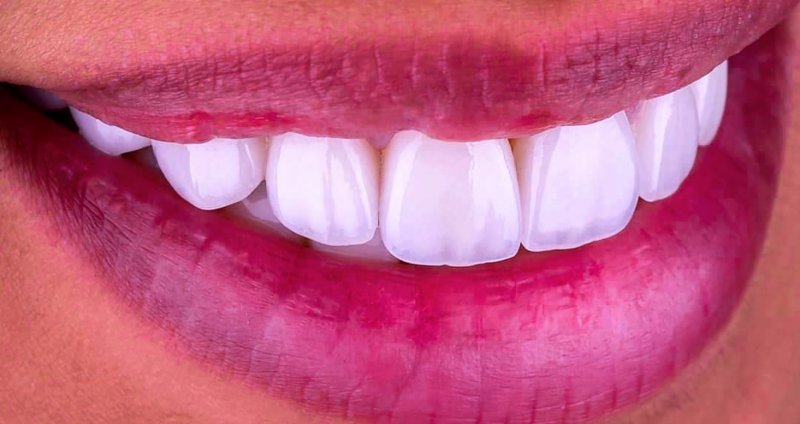 Veneers in North Naples are one of the most popular and transformative cosmetic treatments available. Offering individuals a way to fully conceal some of the most unfortunate imperfections (i.e. stains, cracks, gaps, minor misalignments), this safe and effective solution is known to produce outstanding, beautiful, and natural-appearing results. While the process for placement is an investment in time and money, it's no surprise that you want your new and improved smile to last as long as possible. So, what can you do? A dentist shares how changing your diet can extend the lifespan of your veneers for longer than you might think.
Foods to Eat with Veneers
If you want to keep your veneers looking pristine and beautiful, your cosmetic dentist in North Naples strongly advises that you incorporate plenty of fruits and vegetables into your diet. Not only are these foods great for your waistline and overall health, but they are also beneficial when it comes to removing food particles from your teeth.
Apples, celery, carrots, and other crunchy and colorful options will help to keep your veneers looking their best. Not only are they great for scraping away anything that could potentially lead to tooth decay or gum disease, but these fruits and veggies can easily remove plaque-causing stains, ensuring your investment remains worthwhile for much longer.
Foods to Avoid with Veneers
While it may not be effortless, living with veneers will require you to make some not-so-easy changes in your diet. Far too often, the bad habits and day-to-day foods and beverages you consume can leave a lasting and negative impact on your teeth. To keep this from happening to your veneers, you will need to nix the following:
Smoking or the use of any tobacco products
Dark-colored beverages, such as coffee, red wine, black tea, soda
Alcoholic beverages, as it can damage the material that bonds the veneer to your tooth
Hard foods
If you simply cannot forgo that morning cup of coffee or afternoon soda, make sure to keep a glass of water nearby. It's also better if you consume these drinks through a straw to help minimize the contact between the staining particles of the beverage and your veneers.
If possible, try to brush your teeth immediately after to remove anything that could cause discoloration or damage to your smile.
Veneers are a great way to transform your appearance, so make sure you're following the dos and don'ts recommended by your dentist. If you do, you'll enjoy the benefits of a more beautiful smile for decades.
About the Author
Dr. Mark Makram earned his dental degree from the State University of New York at Buffalo School of Dental Medicine. A skilled general, cosmetic, and implant dentist, he works to build strong relationships with his patients and delivers quality service and care. When patients arrive looking to transform their smile, he and his team are pleased to offer porcelain veneers and a host of additional treatments, each designed to hide flaws and improve smiles. If you think your teeth could benefit from veneers, visit our website or call (239) 513-9990.