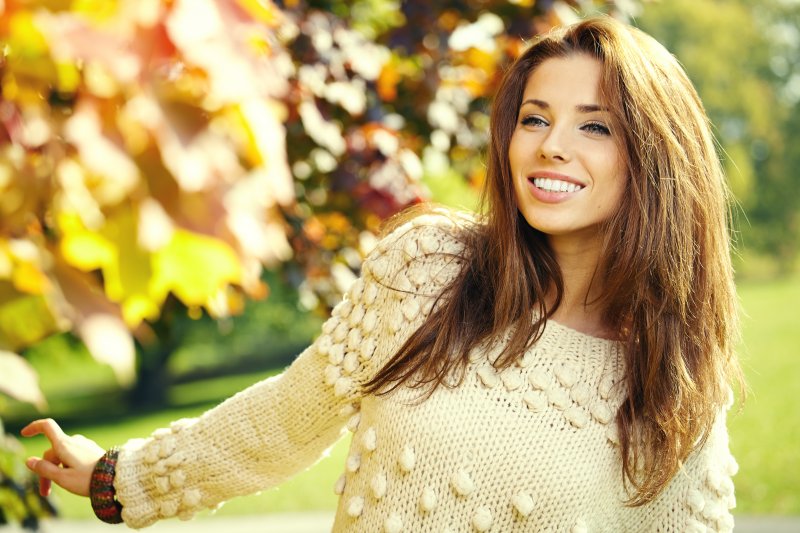 Having optimal holiday oral health in North Naples is essential if you want to enjoy the foods you love, converse with family and friends, and feel confident when taking pre- and post-dinner photos. But if you want to avoid the potential for cavities, gum disease, or a serious dental injury this season, let a local dentist share a few tips that will ensure your smile remains in tip-top shape this Thanksgiving.
Up Your Flossing Game
Instead of waiting to floss before you go to bed, keep some nearby to use throughout the day. If your family is like many others, you'll probably find yourself eating multiple times on Thanksgiving Day. To keep food from burrowing in-between your teeth and causing bacteria to make a feast out of your tooth enamel, keep your dental floss nearby and take a few minutes to care for your teeth after every meal. This will better protect your smile and keep your pearly whites free of plaque-causing bacteria and food particles.
Add More Protein and Veggies to Your Plate
While the turkey and ham often serve as the main entrée, it's usually the side dishes that keep people talking year-round. Whether it is your grandma's chicken and dumplings, your mom's buttery mashed potatoes, or your very own candied yams, these starch-filled foods can easily cling to your pearly whites and begin to attack your tooth enamel. Because of the acid-producing bacteria found in starch, you could be planning a trip to your dentist in North Naples shortly after you wake from your food coma. So, instead of covering your plate in all the "fixins," make sure you're eating more protein and veggies this year.
Fill Your Glass with Water, Not Wine
Who doesn't love a glass of red or white wine with their Thanksgiving meal? Although it may be tempting, you're better off filling your glass with water. Not only do many wines contain lots of sugar, which can lead to tooth decay, but it also causes dry mouth. As a result, bacteria can easily grow on the surface of your tongue and throughout your mouth, making it difficult for your salivary glands to wash away any remnants. By drinking water, you keep yourself hydrated and your mouth moist, allowing foods that might stick to your teeth to be flushed out.
Limit Your Sugary Sweets
If telling you not to eat your grandma's 60-year-old pumpkin pie recipe feels like a betrayal, the reality is that although your granny means well, the contents of her dessert can spell disaster for your teeth. Cranberry sauce, candied yams, pecan pie, pumpkin pie, and a host of other desserts can put you on a fast track to fillings and dental crowns if you're not careful. The best tip is to avoid these items altogether, but if you simply must have a small piece, drink plenty of water while consuming so less sugar sticks to your teeth.
Keep your smile healthy and bright this holiday season. By adhering to the tips in this article, you can better protect your teeth and enjoy special times with family and friends.
About the Author
Dr. Mark Makram believes the cornerstone of a healthy smile is preventive care. This is why he offers quality therapies to his patients, ensuring their teeth and gums remain in optimal shape for years to come. Earning his dental degree from the State University of New York at Buffalo School of Dental Medicine, Dr. Makram is a skilled general, cosmetic, and implant dentist, and he works to build strong relationships with his patients and delivers quality service and care. For questions about our services, visit our website or call (239) 513-9990.