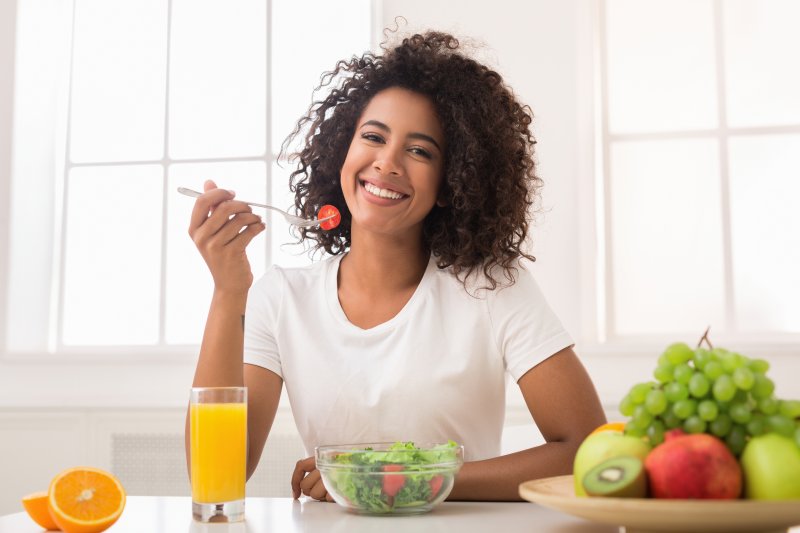 It's officially 2021! If you're like most people, you've either started your New Year's Resolutions in North Naples or are waiting until the next "Monday" to begin. Whether it is to shed a few pounds, focus on self-care, or look for a bigger and better job, the changes that come with the start of a new year can be endless. If you're looking to add one more resolution to your list, why not consider ways to improve your oral health? Read on to hear from a dentist who shares 4 helpful tips to start seeing a healthier, more beautiful smile this year.
Minimize Your Sugar Intake
Now that the holidays are over, cutting back on your sugar consumption may not be too difficult. After all, you probably had more than your fair share of grandma's pumpkin pie and sweet potato casserole. But if you crave sweets, it's time to find ways to cut back. Why? There are many reasons why sugar can be harmful to your health, including an increased risk for tooth decay and cavity formation, weight gain, and the potential for diabetes. By swapping your favorite sugary treats for those that contain no sugar at all, you are not only doing your waistline a favor, but you'll also be looking out for your heart and your smile.
Drink More Water
Doctors, dentists, and other medical professionals cannot emphasize the importance of drinking plenty of water enough. This hydrating beverage not only keeps your body fueled and flushed of toxins, but it also keeps your salivary glands working at an optimal level. Water is one of the best options for removing food particles and bacteria from the mouth and lowering your risk for decay and gum disease. If you need help to start incorporating water into your daily routine, buy a bottle that contains increment markings (by the ounce) to help you remember how much you should drink each day.
Start Flossing More
Brushing your teeth every morning and night may seem like an easy task, but are you flossing, too? If not, it's time to get started. Your toothbrush can only remove bacteria, food particles, and stains from the surfaces of your teeth. Dental floss is the only way to get in-between teeth and below the gum line to remove harmful plaque that can easily eat away at your enamel and cause cavities and gum disease. Make sure you're flossing at least once a day, and if you need help, try using a water irrigator.
Commit to Your Appointments
It's easy to let your calendar fill up with meetings, school sporting events, and other daily activities, but if you want to maintain a healthy smile in North Naples that is free of serious problems, make sure you commit to your six-month dental checkups and cleanings. These visits allow your dentist to check for signs of decay, gum disease, bite misalignment, and oral cancer as well as thoroughly clean your teeth and gums.
Your smile is the first thing people notice about you, so make sure you're doing everything you can to keep it looking and feeling great in 2021.
About the Author
Dr. Mark Makram believes the cornerstone of a healthy smile is preventive care. This is why he offers quality therapies to his patients, ensuring their teeth and gums remain in optimal shape for years to come. Earning his dental degree from the State University of New York at Buffalo School of Dental Medicine, Dr. Makram is skilled at creating and transforming smiles using a variety of preventive, restorative, and cosmetic services. If you are ready to make changes to improve your oral health in 2021, visit our website or call (239) 513-9990.