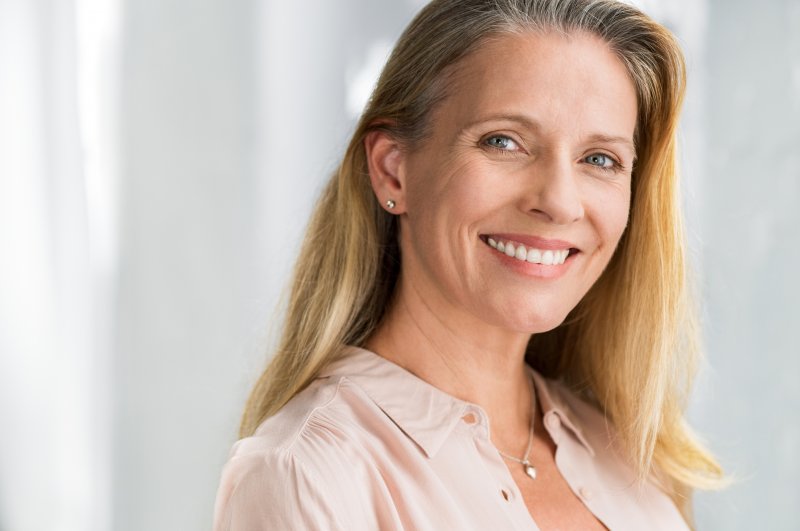 Do you have a missing back tooth in North Naples? If so, you may not be too concerned about having it replaced. After all, no one can see that your molar is no longer there, right? While it may be true that your tooth isn't visible to those around you, it's problematic to assume that you shouldn't bother restoring it. Tooth loss can lead to more serious oral health issues, resulting in additional time and money being spent trying to fix the problem. In this article, a local dentist explains the benefits you'll achieve by choosing to replace your back tooth and restore your smile.
What Are the Potential Consequences of Avoiding Treatment?
Tooth loss of any kind (except wisdom teeth) should always be treated in a timely manner. No matter the location, problems can develop that can negatively impact your healthy, natural teeth. Just because a molar is lost to gum disease, tooth decay, or damage doesn't mean it shouldn't be replaced. In fact, there are many unfortunate consequences that can occur as a result of forgoing treatment, such as:
Bone loss that causes instability among your regular teeth
Additional tooth loss
Dental drift or shifting teeth, causing misalignment and the need for orthodontic treatment
Tooth decay
Gum disease
Difficulties chewing
Clarity of speech
What Are the Benefits of Replacing a Back Tooth?
While the aesthetic aspect may not be the priority, replacing a back tooth is certainly important to maintaining good oral and overall health. When meeting with your dentist, they will likely recommend dental implants in North Naples to restore your smile. These permanent prosthetics offer far more than traditional methods of tooth replacement (i.e., fixed bridge). Not only do they provide greater stability and functionality when eating and speaking, but they can last a lifetime with proper care. They can also improve your oral health by continuing to stimulate your jawbone, reducing the risk of bone loss and the potential for facial collapse.
Some of the most beneficial reasons to replace a missing back tooth include:
You'll be able to eat all your favorite foods. When these teeth are missing, you will find it is much harder to eat coarser, denser foods, resulting in changes to your diet that you may not enjoy. Because your back teeth are used to help with the chewing process, replacing a molar will help you to properly consume your food, allowing for better digestion.
You can avoid paying for orthodontic treatment by keeping your teeth in proper alignment. Natural, healthy teeth will try to shift and "fill in the gap" when tooth loss occurs. As a result, you can be left with bite issues that hinder the health of your teeth, gums, and overall oral function. Replacing a missing molar ensures those pearly whites seated on both sides remain firmly in place.
You'll avoid potential bone loss. By choosing dental implants to replace your molar, the titanium post mimics the natural structure of your tooth, allowing it to stimulate the jawbone when put into place. Each time you bite down or chew, the bone receives what it needs to remain strong and durable.
By replacing your missing back tooth with a dental implant, you will quickly discover just how important it is to have a fully functional, complete smile.
About the Author
Dr. Mark Makram earned his dental degree from the State University of New York at Buffalo School of Dental Medicine. A skilled general, cosmetic, and implant dentist, he works to build strong relationships with his patients and delivers quality service and care. For patients with missing teeth, Dr. Makram can transform smiles with the help of dental implants, which is a more superior restorative option as opposed to more traditional treatments. If you are living with a smile that could benefit from a more permanent tooth replacement solution, visit our website or call (239) 513-9990.