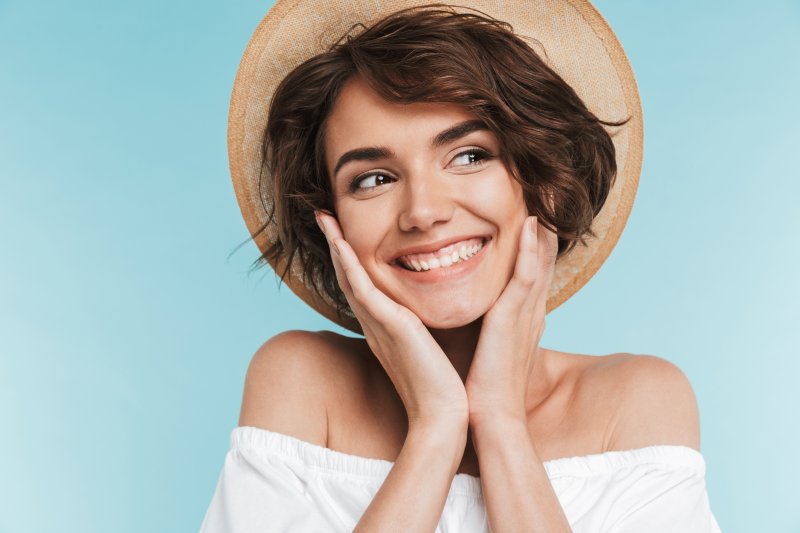 If you are living with small teeth in North Naples, you're not alone. This common problem can occur for many reasons, but you don't have to continue to feel embarrassed or self-conscious about your appearance anymore. With many cosmetic treatments designed to lengthen a tooth's structure and create balance in a person's smile, you can find a solution that works for you and meet your individual needs. Here are four unique treatments to consider if you want to get rid of your small teeth.
Small Teeth: What Causes Them?
When looking in the mirror, you may be wondering, "Why do my teeth appear so small?" While you might assume it was a natural occurrence that has been there since birth, other potential causes can often be the culprit, such as:
Consuming highly acidic foods and beverages, as this will wear down tooth enamel over time.
Drug or substance abuse.
Overgrowth of the gum tissue surrounding your teeth, which can be caused by certain medications you may be taking.
Wear and tear on tooth enamel that commonly develops the older you get.
Genetics, especially if someone else in your family has "small teeth."
Cosmetic Treatments Designed to Treat Small Teeth
Your cosmetic dentist in North Naples can be one of your greatest allies when it comes to changing the look of your pearly whites. Offering an array of treatments, each designed to transform the size, shape, and color of your teeth, a thorough consultation will allow them to create a personalized treatment plan that leads to long-lasting, life-changing results.
Some of the most common cosmetic treatments used to "fix" small teeth include:
Veneers – These customized thin sheaths of ceramic are designed to cover the front surface of your teeth and elongate your pearly whites, giving you a more natural and pleasing aesthetic.
Gum Recontouring – If too much gum tissue exists around your teeth, a soft tissue laser can easily remove the excess to expose more of your natural tooth structure as well as create an even gum line.
Metal-Free Dental Crowns – Porcelain crowns can lengthen your teeth. Although it requires between 2-3 appointments (unless you prefer a CEREC same-day crown), it can help you to see a more beautiful smile. But it's important to know that this process can become costly if you plan to cap more than just a few teeth.
Cosmetic Dental Bonding – If you prefer a less invasive solution than veneers, cosmetic dental bonding is ideal because it only requires the use of composite resin. This malleable substance is easily shaped and sculpted onto the tooth enamel and can lengthen your teeth without permanently altering your natural smile.
Don't continue to feel embarrassed by your teeth. With the right cosmetic solution and trusted dental professional, you can finally embrace a more beautiful and confident smile.
About the Author
As a skilled cosmetic dentist, Dr. Mark Makram earned his dental degree from the State University of New York at Buffalo School of Dental Medicine. His passion for improving and enhancing smiles is why he is so popular among residents of Naples and its surrounding communities. If your small teeth are keeping you from embracing social gatherings this time of year, find out which cosmetic solutions Dr. Makram can provide that will transform your appearance. To learn more about Dr. Makram or the benefits of cosmetic dentistry, visit our website or call (239) 513-9990.