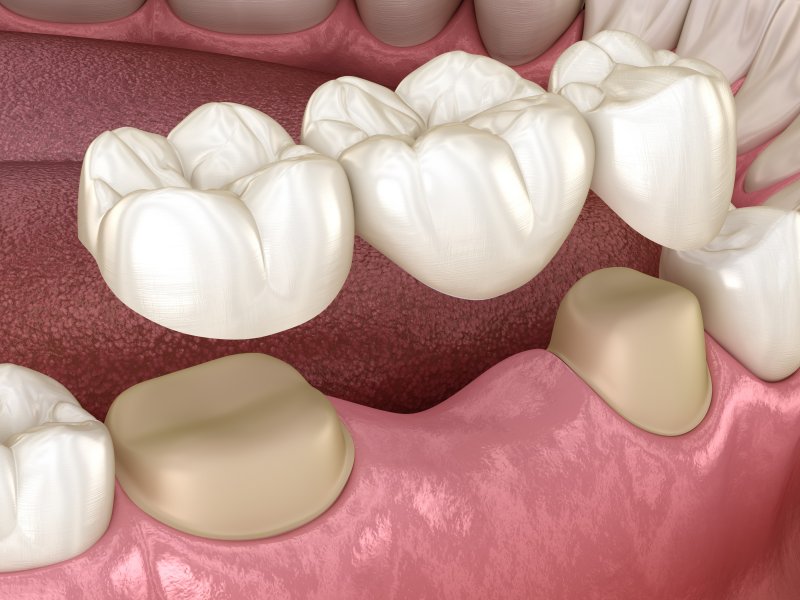 Missing multiple teeth not only cause embarrassment, especially if these teeth are in visible areas, but it also causes many difficulties when trying to speak or eat. The good news is that there are various solutions available that can help to restore your smile's aesthetics and functionality. If you're ready to make a positive change to your oral health, learn the difference between partial dentures and dental bridges in North Naples.
Replacing Missing Teeth with a Partial Denture
A partial denture is a prosthetic that consists of a base and multiple artificial teeth. Typically, the base is created using acrylic while the teeth are either the same material or porcelain. Metal clasps or clips are built as part of the partial and attach to natural, healthy teeth to help hold the prosthetic in place. A partial denture is commonly used with there are multiple missing teeth. It can be easily removed for cleaning purposes.
Eliminating the Gap with a Dental Bridge
A dental bridge consists of two or more dental crowns that are fused to create a "bridge." When one or two missing teeth sit consecutively along an arch, a bridge can be put into place by using the healthy abutment teeth on either side of the gap. These teeth are filed down to ensure a snug fit and serve as anchors for the bridge. While the exterior crowns sit on top of the altered natural teeth, the interior ones rest on top of the gums to complete the look of a fully restored smile.
They can be made from various materials, including gold, porcelain, or even metal alloy.
Which Solution is Right For Your Smile?
Determining which unique solution is right for your smile depends on your visit with your dentist in North Naples. It is during this appointment that they will evaluate your individual case and recommend the appropriate method of treatment.
A partial denture will commonly be used if you have three or more missing teeth along an arch. They're also preferred if your dentist believes you may suffer from additional tooth loss in the future. However, if you're only missing one or two teeth, a dental bridge may be a better option.
It is important to remember that a dental bridge may last for a decade or longer while a partial denture may need to be replaced after 5-7 years. Ultimately, how well you take care of your smile will determine how long your new teeth will last.
No matter which solution your dentist recommends, trust that your dental bridge or partial denture will help you enjoy a better quality of life. Before you know it, you'll be enjoying a healthier, more vibrant smile that enables you to speak, eat, and smile with greater ease.
About the Author
Dr. Mark Makram earned his dental degree from the State University of New York at Buffalo School of Dental Medicine. A skilled general, cosmetic, and implant dentist, he works to build strong relationships with his patients and delivers quality service and care. For patients with missing teeth, Dr. Makram can transform smiles with the help of a partial denture, dental bridge, or even dental implants. A consultation with Dr. Makram will make it possible for you to take back your oral health once and for all. If you need help to address your multiple missing teeth, visit our website or call (239) 513-9990.