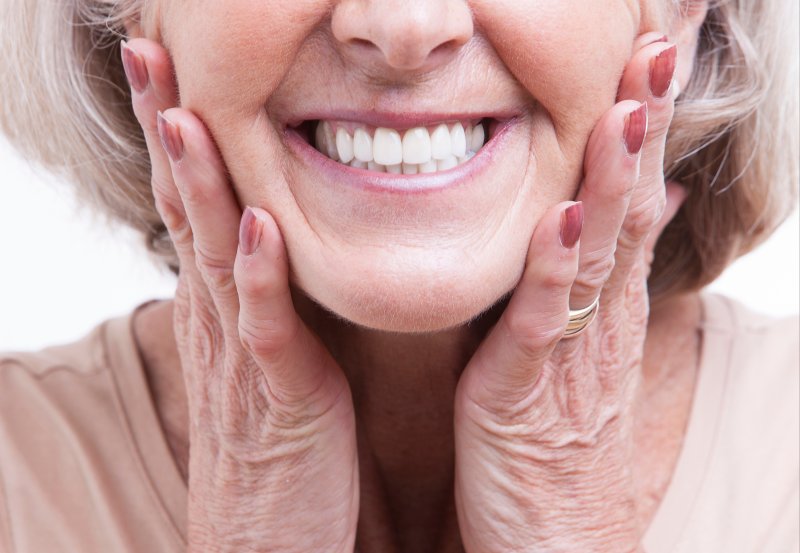 Millions of Americans are missing one or more teeth. Are you a part of that statistic? If so, you probably chose to get dentures in North Naples. They're an excellent way to restore teeth that have been lost due to factors like aging, illness, or personal habits. Although you may be excited to show off your brand-new set of pearly whites, be careful – they can stain just like your natural teeth. That said, here are some tips to prevent staining and keep your smile looking shiny and bright.
Can You Prevent Denture Stains?
Yes! There are many ways you can prevent staining from happening over time. One of the best ways to keep your dentures shiny and bright is by taking proper care of them. You must thoroughly clean them every day, rinse regularly to eliminate unwanted substances, and limit your intake of dark-colored foods and drinks. If you must indulge in a stain-causing food or drink, make sure you rinse your dentures or brush them immediately after to prevent discoloration.
What Should You Avoid Using to Whiten Your Dentures?
Although there are many ways to whiten dentures, some can do more harm than good. For example, at-home teeth whitening solutions might be convenient, but they're generally not safe for your oral appliances. Avoid using abrasive cleaning products (i.e., stiff-bristled toothbrushes, harsh toothpaste, chlorine solutions) as they can scratch your dentures. Don't forget to stay away from hot water! It can warp your prosthetics and permanently damage them.
How to Keep Your Dentures Looking Their Very Best
When cleaning your dentures, be sure to use a low-abrasive toothpaste and a manufacturer-approved soaking solution. Aside from that, here are some tips that can keep your prosthetics looking brand-new:
Rinse your dentures often. This is especially important after drinking highly pigmented beverages like red wine, coffee, and tea. Doing so can help prevent staining and discoloration.
Store your dentures in a soaking solution when they're not in use. You must keep them moist to protect their appearance and functionality.
Handle your oral appliances carefully. Even though they're durable, you must handle them carefully to avoid damage.
Visit your dentist every six months. They'll professionally clean your artificial teeth using dental-grade polishing products to remove stains and imperfections.
Dentures can give you a smile that's worth showing off. However, they'll eventually lose their luster over time. By following the tips outlined above, you can keep your new grin nice and bright for years to come!
About the Author
Dr. Mark Makram is a highly skilled general, cosmetic, and implant dentist who's passionate about helping patients maintain optimal oral health. On top of being a proud graduate of the Advanced Prosthetic and Surgical Program at Temple University, he's also completed numerous hours of continuing education at the Seattle Institute for Advanced Dental Education. For more ways to keep your dentures bright, visit Dr. Makram's website or call (239) 513-9990.