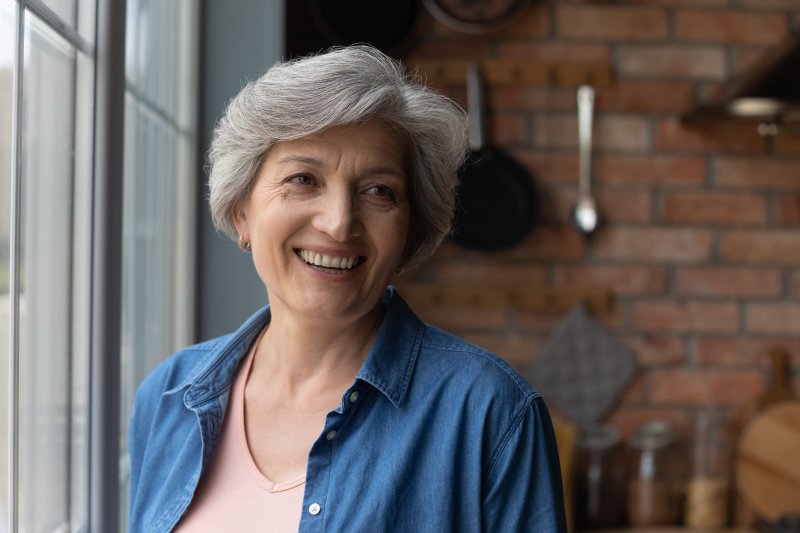 After getting dentures in North Naples, you may quickly realize that talking with them can be quite challenging. Initially, you may feel self-conscious and want to avoid having a daily conversation with anyone. The good news is that there are many steps you can take to help you adjust to speaking with your dentures. Read on to learn how to overcome those changes and speak more clearly with your new smile!
How Do Dentures Affect Speech?
When you first get your oral appliances, you may feel awkward and uncomfortable because you're not used to speaking with them. Some words may be difficult to pronounce, or you might have a hard time making certain sounds, like the "s" or "f". In some cases, dentures can make clicking sounds or even move around while you talk. Luckily, you can easily overcome these common challenges with time and practice.
Tips to Overcome Speech Problems with Dentures
Do you want to be able to speak clearly with dentures? Let's take a look at some ways you can speed up the adjustment process and make yourself heard.
Repeat Difficult-to-Pronounce Words
As mentioned earlier, some words may be difficult to pronounce when you first start talking with dentures. While that can be frustrating, it's completely normal for new denture-wearers to experience that! You can correct this issue by practicing and repeating commonly used words and phrases. It'll take some time, but you can eventually re-train your mouth to enunciate properly with your dentures in.
Constantly Read Aloud
Once you feel confident with your pronunciation, you'll need to get used to speaking regularly with your oral appliances. To that end, you can try reading a daily newspaper, magazine, or book aloud. Not only will the exercise help you get used to the sound of your voice with dentures, but it'll help build your confidence when speaking.
Have More Conversations with Loved Ones
One of the best ways to improve your overall speech is by having more conversations with family and friends. They'll be able to hear your speech pattern and identify which words you're struggling with. With their help, you can know which words are most troublesome and practice saying those. Best of all, having conversations with dentures will make you feel more like yourself and boost your confidence.
If you're still having trouble speaking clearly with dentures even after trying these tips, you should ask your dentist about another solution. They'll provide you with expert advice and determine the best course of action to help put a smile back on your face!
About the Author
Dr. Mark Makram is passionate about helping patients achieve their healthiest, most beautiful smiles. After earning his dental degree from the State University of New York at Buffalo School of Dental Medicine, he's taken countless hours of continuing education courses to grow and refine his skill set. If you need help adjusting to your new dentures, don't hesitate to ask Dr. Makram for assistance. You can make an appointment via his website or call (239) 513-9990.