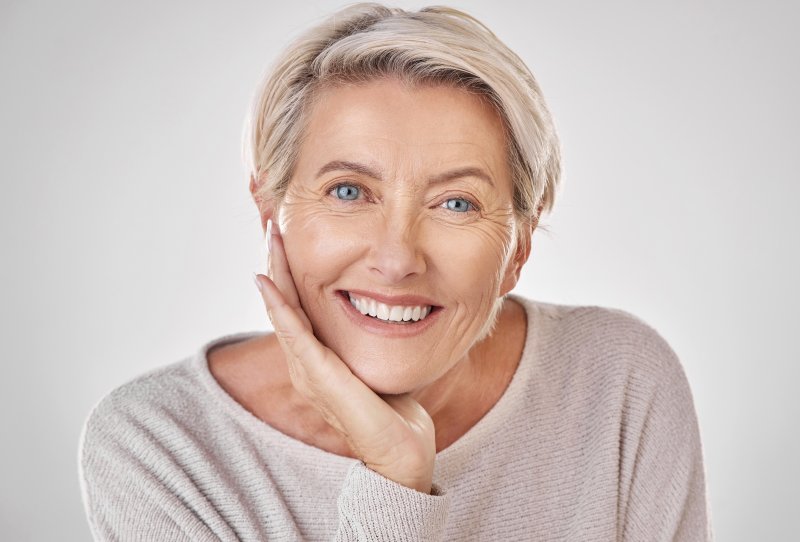 Wanting to straighten your teeth but feel you might no longer qualify for clear aligner treatment? Is the question, "Am I too old for Invisalign in North Naples," something you want to ask but are afraid to learn the answer to? Many older patients who are living with misaligned teeth often feel as if the hope of a healthier smile is simply no longer a possibility, and if it is, traditional braces are the only way to achieve it. The good news is that this is not the case at all. A local dentist shares three reasons Invisalign is a great option for seniors.
You're Likely More Able to Afford It
Seniors who are inquiring about Invisalign may find that the budget required for these clear aligners is much more feasible. Invisalign is not an inexpensive treatment, and although many dental insurance companies will help with partial coverage, it can still be a costly venture for some patients, especially those who are younger. However, as a more mature adult, you're more likely to have grown your savings over the years and are fine to spend some of your hard-earned money on improving the health and aesthetics of your smile.
You're More Likely to Follow Treatment
Younger patients might be more prone to skipping a few steps or neglecting proper wear time when it comes to clear aligners. You, though, understand the cost required as well as the benefits of a straighter smile and are more likely to adhere to the instructions provided by the dentist. Instead of attempting to make up the rules as you go or frequently forgetting to clean your trays, you want to get the most out of your treatment, which means sticking to the guidelines and ensuring that you don't delay your results if at all possible.
You Know the Importance of Good Oral Health
When seeing a young person undergoing treatment with Invisalign, you may wonder how serious they are about taking care of their teeth and gums. While many are diligent about brushing, flossing, rinsing, and seeing their dentist every six months for checkups and cleanings, others are forgetful or simply don't want to put in the effort. But maybe it has been decades since you've felt good about your smile. The misalignment of your teeth and bite have kept you from taking chances and engaging with others out of fear or embarrassment. At this point in your life, you know how important it is to maintain good oral health. With the help of Invisalign, you can give your smile the chance to straighten and shine.
Invisalign for seniors is most certainly an option and one that can lead to life-changing results. If you are interested in the prospect of straightening your teeth with an effective orthodontic solution, talk to your dentist right away.
About the Author
Dr. Mark Makram and his team are equipped to provide beneficial cosmetic services to help you achieve the smile of your dreams. As a skilled cosmetic dentist, Dr. Makram earned his dental degree from the State University of New York at Buffalo School of Dental Medicine. His passion for improving and enhancing smiles is why he is so popular among residents of Naples and its surrounding communities. If you're tired of your crooked, misaligned teeth, he can offer Invisalign as a subtle and effective way to straighten your smile. To learn more about Dr. Makram or the benefits of clear braces, visit our website or call (239) 513-9990.