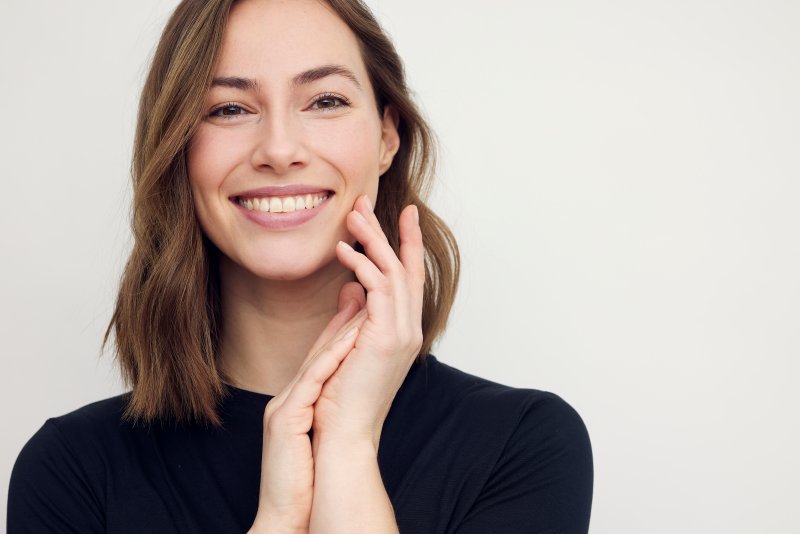 A new year means another chance to commit to your New Year's Resolutions. While some of yours may be to lose weight, get a different job, or travel more, you should also think about ways to improve your oral health and maintain it. While this might seem like a no-brainer, many people often neglect their teeth and gums, assuming problems won't develop. A dentist in North Naples is here to explain why you should remember to take proper care of your smile and how you can do it using these three tips.
Start Eating Healthier Foods
If you're looking to lose a few pounds, you'll essentially be addressing two items on your resolutions list – weight loss and better oral health – when you choose nutrient-rich foods. Fruits, vegetables, lean meats, leafy greens, and low-fat dairy are not only good for your gut, heart, and brain, but they help to strengthen tooth enamel and combat decay. By swapping out sugars and starches for more flavorful and healthy options, you'll discover that your teeth and gums remain free of cavities and disease, allowing you to enjoy greater confidence and a more beautiful smile.
Start Drinking More Water
Whether you crave soda, coffee, tea, or energy drinks, it's time to make the switch to pure, natural water. While enjoying one of your favorite beverages is fine in moderation, you shouldn't expect to sip on them daily and maintain a healthy smile. Instead, you need to incorporate more water into your day, as it not only helps to keep you hydrated but also flushes out any harmful bacteria inside the mouth. Water is also beneficial in activating your salivary glands and preventing dry mouth, which can cause halitosis and other dental problems.
Give Up the Habit for Good
It's no secret that smoking is a bad habit. Not only is it harmful to your overall health, but it takes a toll on your pearly whites as well. Lighting up regularly is known to put you at risk for oral cancer, gum disease, and other serious dental and bodily issues. Also, the nicotine in cigarettes, cigars, and additional products can cause staining to occur, resulting in dull, yellowed teeth. No one wants to walk around hiding their smile or embarrassed by their breath, so if you want to make a change, now is the time. By participating in cessation resources provided to you by your dentist, you can take back your smile and your health once and for all.
Let 2023 be the year you focus on improving yourself. Take these steps and watch as you discover the amazing benefits only a healthy, beautiful smile can provide.
About the Author
Want your smile to shine during your upcoming vacation? Dr. Mark Makram and his team are equipped to provide preventive care to patients looking to take back their oral health. Apart from six-month checkups and cleanings, our team is here to provide helpful tips to make at-home oral hygiene habits simple and easy to follow. If you want to keep your smile looking its best, visit our website or call (239) 513-9990.