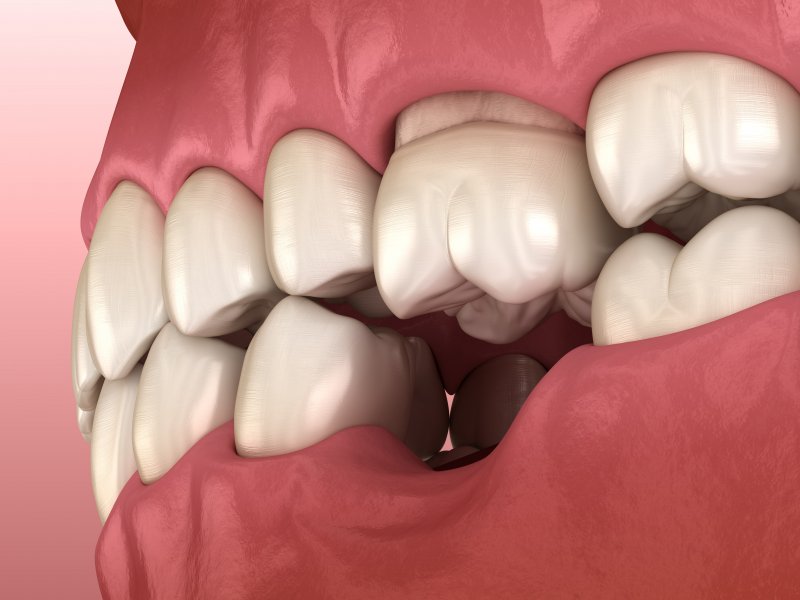 You've lost a tooth and are now faced with the reality that you need to replace it. Not only is it causing you much difficulty when eating or speaking, but you lack the self-esteem to smile confidently and worry that it might impact other nearby teeth. What you might not consider is how tooth loss affects your facial shape. To avoid an aging appearance that includes sagging and "collapse," a dentist is here to explain what you need to do to fix the problem.
What Happens When a Tooth is Missing?
When you lose a tooth, you may or may not feel a sense of urgency to replace it. However, waiting too long can have devastating effects on your smile. Eating, speaking, and smiling become challenging, and changes to your facial shape can occur.
The reason this happens is that there is no tooth root to provide continuous stimulation to your jawbone. Over time, you will experience bone atrophy, which is the deterioration of this area of your facial structure. As more bone density disappears, the greater your risk for additional tooth loss.
Eventually, you will notice a change in the shape of your face, as it becomes sunken in appearance. You may even begin to see wrinkles as well as an elongated nose or chin.
How Can Facial Sagging Be Prevented?
To avoid the effects caused by tooth loss, you'll need to see your dentist as soon as possible to discuss your available tooth replacement options. While there are currently three available: dental bridges, dentures, and dental implants, it is the latter than is known for its ability to improve appearances that can last a lifetime.
Dental implants are placed within the jawbone and fuse with the surrounding tissues to create a solid base for artificial teeth. When surgically implanted, they serve to mimic natural tooth roots, ensuring that the jawbone remains stimulated.
As a result, your facial shape is less likely to sag or collapse over time. Unlike dentures and dental bridges that only replace the visible portions of your smile, dental implants are the only prosthetics capable of restoring the full root-to-crown structures.
Don't let tooth loss negatively impact the shape of your face. Let dental implants not only restore your appearance but also, the future of your smile.
About the Author
Dr. Mark Makram earned his dental degree from the State University of New York at Buffalo School of Dental Medicine. A skilled implant dentist, he works to build strong relationships with his patients and delivers quality service and care. For patients with missing teeth, Dr. Makram can transform smiles with the help of dental implants, which is a superior restorative option as opposed to more traditional treatments. If you have one or more missing teeth that are causing changes to your facial structure, visit our website or call (239) 513-9990.