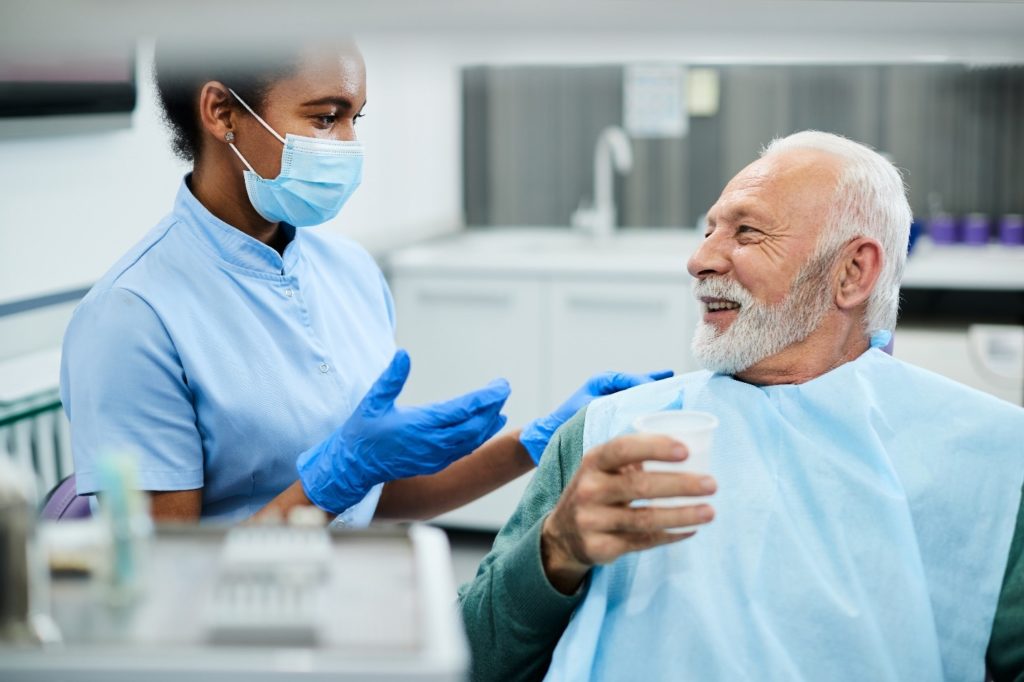 Today, dental implants are one of the most sought-after tooth-replacement solutions. In fact, roughly 500,000 patients get them each year! If you're one of the 178 million Americans struggling with tooth loss, you may be wondering if it really is the ultimate form of tooth restoration. For many patients, the answer is "yes!" Here are a few reasons why.
Dental Implants Prevent Bone Loss
One reason that dental implants stand apart from the rest is because they prevent bone loss. Since the post is inserted directly into your jawbone, it will be stimulated every time you chew. This will help preserve your youthful face shape and restore the strong bite you've been missing!
Dental Implants Don't Damage Your Natural Teeth
In short, other tooth-replacement solutions have the potential to damage your natural teeth. For example, crowns need to be placed on either side of the gap for dental bridges. Since dental implants get their strength and stability from your jawbone, you don't have to worry; you can fill the gap in your smile without affecting your remaining teeth.
Dental Implants Can Last for Decades
It's true! With proper care, dental implants can last well over two decades. Plus, maintaining them doesn't require anything too extensive. Simply implement the same best practices you use for your natural teeth (i.e., getting a dental checkup every six months, brushing twice a day, avoiding unhealthy dental habits, like smoking).
Dental Implants Are Incredibly Versatile
Whether you're missing one tooth, all of your teeth, or something in between, dental implants can give you the strong, healthy, and beautiful smile you've been missing. The shape, size, and shade of each one will also be completely customized to you, making them extremely versatile.
Dental Implants Are Lifelike in Look, Function, and Feel
Advancements in technology and the dental field in general have made tooth-replacement options more lifelike than ever before. With dental implants, you can enjoy a restored smile that looks, functions, and feels completely natural. So much so that people won't be able to tell your dental implants aren't your natural teeth!
Simply put, there is a reason dental implants are one of the most popular tooth-replacement solutions year after year. If you're struggling with tooth loss and interested in learning if this is the best option for you, then schedule an appointment with your dentist!
About the Author
Dr. Mark Makram is a highly trained Naples dentist with well over two decades of experience in the dental field. Since earning his degree from the State University of New York at Buffalo School of Dental Medicine, he's undergone training at the prestigious Misch International Implant Institute, completed advanced courses with the Seattle Institute for Advanced Dental Education, and become a Fellow of the International Congress of Oral Implantologists. If you have a question about the dental implant process or would like to schedule a consultation to find out if you're a candidate, don't hesitate to visit our website or call (239) 513-9990.