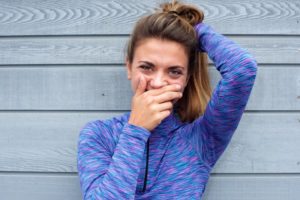 Missing teeth can have grave psychological, emotional, and physical impacts on your health, leading to drastic changes in your day-to-day life ranging from isolation to worsening dental health. What you may not know is that this issue is causing millions of others across the globe to feel similarly, and that tooth loss can impact people at any age. The American College of Prosthodontists estimates that around 178 million people across the country are missing at least one tooth, and if you're included in that statistic, it's time to start your journey towards building yourself back up. Read on to learn why you shouldn't be embarrassed about struggling with tooth loss.
Tooth Loss is More Common Than You May Think
Many people feel low after dealing with tooth loss because they believe others will look at their smile and judge them for its gaps and imperfections, and in many cases, assume that their condition is due to aging or poor dental health.
The reality is that this common dental concern can happen to those at any point in their life, whether they're 20 years old or 80. In fact, data collected by the National Institute of Dental and Craniofacial Research shows that the average number of permanent teeth that an American between 20 and 34 years old has is 27 of their original 32. That number does go down with age, as it becomes harder to fight off dental health problems. In short, tooth loss is a natural concern that most people will deal with at some point in their lives.
There are Several Different Ways You Can Restore Your Smile
In today's world, you don't just have to accept that you'll need to live with gaps in your smile for the rest of your life. Dentists offer several different leading-edge restorative treatments, depending on the location of your missing teeth, including traditional bridges and dentures, as well as implant-supported replacement teeth. Dental implants allow you to enjoy the best of both aesthetics and functionality, replacing the entire structure of your missing teeth and restoring up to 80% of your natural bite power.
You Will Be Able to Smile with Confidence Again
Even though the spaces in your smile feel permanent, know that with cutting-edge technology, techniques, and top-tier service from your restorative dentist, you'll be able to grin with confidence again. They'll work closely with you to design your smile to resemble one that you feel proud to let show, all while restoring your oral health and reducing your risk of future dental health issues.
About the Author
Dr. Mark Makram is passionate about helping his patients affected by tooth loss rebuild their smiles using modern techniques and treatments, like dental implants. He has completed countless hours of continuing education in restoring smiles with dental implants and is a graduate of the Advanced Prosthetic and Surgical Program at Temple University. He's also a member of the prestigious Misch International Implant Institute. For questions or to schedule a consultation to learn how he can rebuild your grin, visit his website or call 239-513-9990.