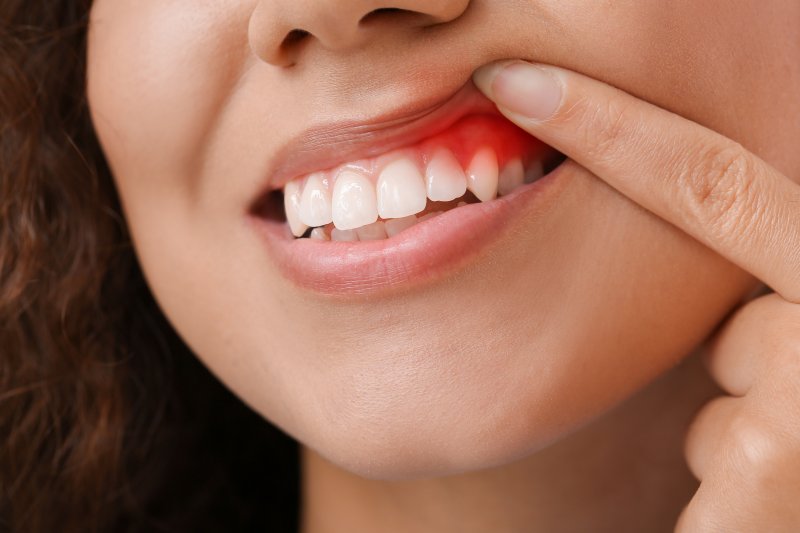 When it comes to oral health problems, gum disease is considered to be one of the most common among adults. Causing symptoms that can include everything from tender, inflamed, and bleeding gums to bad breath, loose teeth, and even bone loss, it's no surprise that dentists urge patients to seek professional help the moment they notice a problem. However, knowing the symptoms of the disease is not the only thing that is beneficial to know about. Here are 3 additional facts about gum disease that every person should know.
Advanced Gum Disease is Commonly Linked to Diabetes
Your mouth and body have more in common than you might realize. Everything you eat passes through the mouth and into the stomach, which can positively or negatively affect your overall well-being.
When it comes to gum disease, a bacterial attack that wreaks havoc on your gums, teeth, and bones can also enter your bloodstream and cause problems throughout the body. One of the most common is diabetes.
When advanced stages of gum disease are present, research studies claim that patients' blood sugar levels can be adversely affected. When the body's immune system is weakened as a result of gum disease or diabetes, it can have a harder time fighting off infection, so it can seem like a never-ending cycle.
However, through regular contact with your physician and dentist, you can better manage your diabetes and take proper care of your smile.
You Can Get Gum Disease from Other People
It might seem odd that gum disease can be passed from one person to another, but it's true. While you may no longer be a child who believes in "cooties," you'll want to take note of the contagious nature that is attached to gum disease.
Whether you choose to share food or drinks with loved ones, kiss your spouse or partner, or share utensils with your little one, the bacteria inside the mouth can be easily transferred through saliva.
Gum Disease Doesn't Only Affect Adults
While many of the statistics discuss the effect that gum disease has on adults, children can also become victims. No matter the age, this harmful disease can impact young ones, even those who are welcoming their primary teeth.
Although it's not as common, gum disease and gingivitis can form just like cavities. Without proper and timely treatment, a child can experience many of the same symptoms as adults – bleeding, inflammation, loose teeth, and tenderness.
The best way to minimize their risk is to keep their regularly scheduled dental checkups and teeth cleanings every six months.
Knowing more about gum disease is the best way to keep your smile healthy. While you may already maintain a good oral hygiene routine, keeping these helpful facts in mind will ensure that you take additional steps to better protect yourself and your family.
About the Author
Dr. Mark Makram and his team know what kind of harm gum disease can cause. Whether it is you or your child who is struggling with early symptoms of gingivitis or a more advanced stage, visit our website or call (239) 513-9990. We are here to deliver appropriate care that will eliminate bad oral bacteria and improve the health and future of your smile.